By Lisa Thee
When it comes to raising my kids, I often struggle with the challenge of keeping them safe, protecting their innocence, and preparing them to enter a technological workforce. I think about preparing them for the future, while helping them to live in the present.
As an engineer who has worked in the technology industry for 10+ years, I'm aware of the level of complexity technology introduces to the family. It's important to provide children with access to devices so that they can connect with the world around them.
Establishing good guardrails sets you up for responsible parenting in the future. It's important to take advantage of the tools that are available to keep our kids safer online.
Computers have gotten a lot better at filtering content, but only 5% of user-generated content is reviewed by actual humans, so plenty of age-inappropriate content slips through. This even applies to YouTube Kids. Here are some of my favorite tools I use in my house.
Google's

FamilyLink app

is free in the Google Play store and is both intuitive and user-friendly. It allows parents to manage parental controls, limit screen time, and restrict inappropriate content. You can always change the settings, so start conservatively and see how your family does. Apple offers similar options via IOS12 in the device settings.

Having to spot-check devices is not only time intensive, but also ineffective, as many apps are designed to help your kids hide content. You need to confront technology problems with technology solutions. That's why content monitoring software is really important once you let your child spend online time unsupervised. It also gets your child used to your role as their guardrail. I recommend

Bark

, which monitors texts, emails, YouTube, and more than 24 social platforms for issues that parents need to know about.

We are in the infancy of artificial intelligence, and it will transform what work looks like in the future. Preparing your child for a skills-based career in technology means focusing their screen time on skill-building games like

Nancy Drew Codes and Clues

,

Prodigy

, and MIT's coding game

Scratch

.

My kids love the idea of becoming internet famous, and live streaming apps are really popular with young people. Pediatrician Dr. Free N. Hess of did a review video of

Live.me

here on this very website. It is important to know child predators know these sites are a great place to target kids.

Give your child's device a bedtime and charge it outside of their room.
This year, I got my 6- and 7-year-old kids child tablets for the holidays from Tanoshi. It took about 30 minutes to get them set up with the tips listed above, and they instantly started exploring the world on Google Maps, learning to code, and emailing me countless emojis.
I want my kids to make mistakes online. They will not always live under my roof, and I want them to take small risks and learn from the consequences. Kids need autonomy, but monitoring their online activities helps you know when risks go from minor to life-changing.
I would like them to be prepared for the world they live in, and I recognize that I am an important part of that journey, ensuring they get the right amount of exposure at the right time. Handing your child a device without guardrails is not responsible. These small hacks have made raising my kids easier in the digital age.
Sponsored Link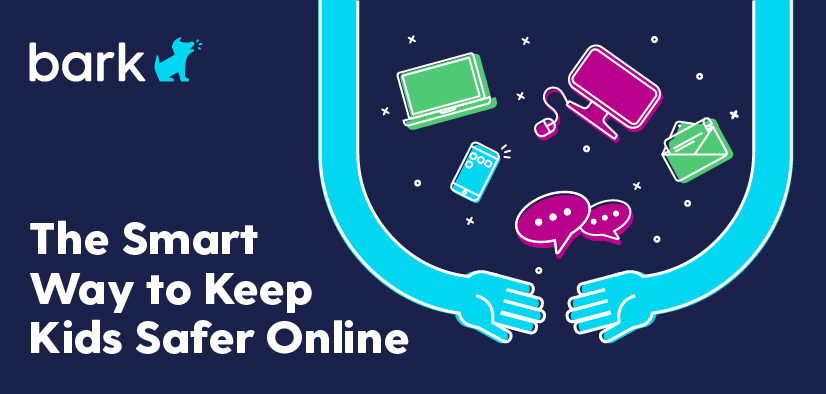 For more information about the Bark Parental Monitoring App or to sign up for a FREE 1 week trial visit the Bark* website.
If you are interested in Bark, please feel free to use our PediMom promo code for a 10% discount for life*.  You can find Bark in the Google Play and IOS stores.
Click here to try the Bark App for free!*
* This site contains affiliate links to products. We may receive a commission for purchases made through these links.