#YouTubeWakeUp, #ProtectOurKids
By Dr. Free N. Hess
EDITED: Another win for the PediMom Village. We were successful in getting this cartoon pulled from YouTube just like the last one. My recording of it is still able to be viewed below. The second video is from YouTube Kids. It has been added to show that this exact cartoon was indeed found on the children's app. 
Seven months ago a concerned mother alerted me to a cartoon on YouTube Kids that had a clip of a man spliced in showing how to properly slit their wrists. She noticed it while sitting with her young child trying to stop his nosebleed. This mother shared her story here. With a significant amount of effort we were able to get that cartoon pulled from YouTube Kids.
But there are more.
Just yesterday I was alerted to yet ANOTHER cartoon with the same clip spliced in at 4.44. This time the cartoon is on YouTube, not YouTube Kids. In looking back at the comments it appears that people began reporting this video approximately 8 months ago, yet it is still able to be viewed.  
This is not OK.
It was also found on YouTube Kids. Below is the recording from the children's app.
YouTube Kids Video
Click on the video below to go directly to the video on YouTube and report. As of the time of this publication the video is still up despite hundreds of reports. The offending clip is at 4.44.NOTE: The video has been removed from YouTube!
Exposure to videos, photos, and other self-harm and suicidal promoting content is a huge problem that our children are facing today. Suicide is the SECOND leading cause of death in individuals between the ages of 10 and 34 and the numbers of children exhibiting some form of self-harm is growing rapidly. In a nationwide survey of high school students in the US 16% of students stated they had seriously considered suicide, 13% admitted to creating a plan, and 8% admitted to attempting suicide at some point in the 12 months prior to the survey. Every year 157,000 young people between the ages of 10 and 24 present to Emergency Departments for self-inflicted injuries and/or suicide attempts.
Many experts believe that access to self-harm and suicide promoting content is making the situation worse. There have been several recent reports of teens commiting suicide after viewing self-harm and suicide material online and on social media platforms. More and more researchers are starting to look into how access to this type of material is linked to self-harm and suicide in adolescents. One such study has just been commissioned and will hopefully give us some good insight into this issue.
But we have to start doing something NOW and we should start by educating ourselves, educating our children, and speaking up when we see something that is dangerous for our children. We also need to fight to have the developers of social media platforms held responsible when they do not assure that age restrictions are followed and when they do not remove inappropriate and/or dangerous material when reported. 
We need to all work together to #ProtectOurKids and let them know that #ParentsDemandAction!
---
Sponsored Link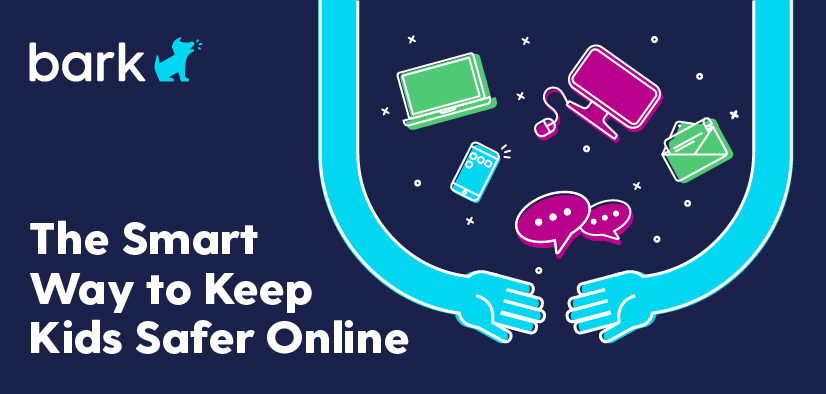 For more information about the Bark Parental Monitoring App or to sign up for a FREE 1 week trial visit the Bark* website.
If you are interested in Bark, please feel free to use our PediMom promo code for a 10% discount for life*.  You can find Bark in the Google Play and IOS stores.
Click here to try the Bark App for free!*
* This site contains affiliate links to products. We may receive a commission for purchases made through these links.